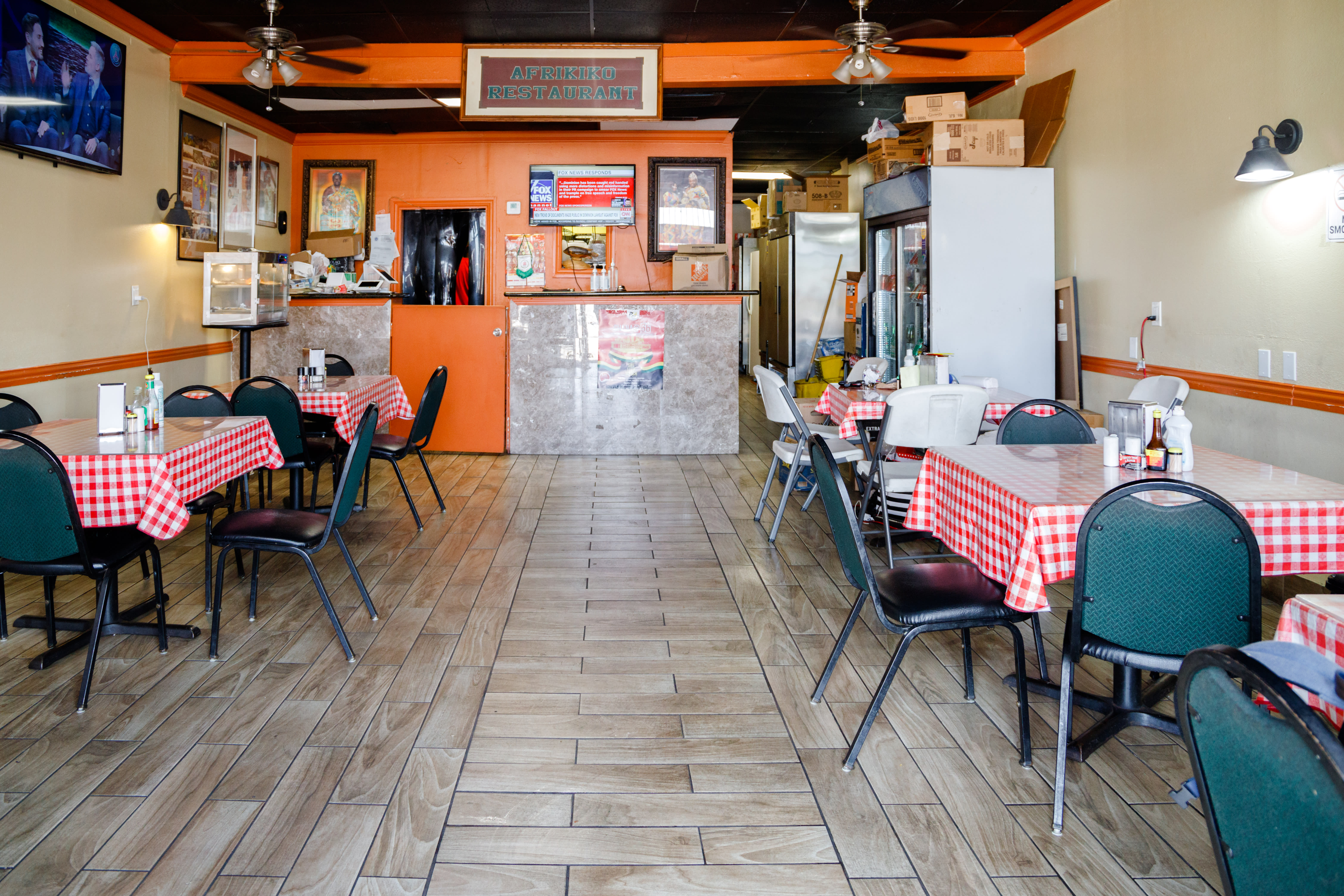 4.8 out of 5 stars (based on 5 reviews)
the owners are very nice
Afrikiko Is one of the most authentic African restaurant in Houston. When I took a trip to Cape Town, I tried the eguise and okra with fufu. The seasoning in herbs of this dish is the duplicate almost the same. I have been coming to this place for over 10 years and it never changes the owners are very nice and consistent with the flavors. The husband and wife are the owners and they are like mom and dad to me.
Definitely worth the stop
Definitely worth the stop! Had been wanting to try some African Fufu and was NOT disappointed 🤗 Got 2 Peanut Butter Soups (to go) one with Fish and the other with Beef. The Fish & Beef were both tender and flavorful! 🙌 …
food is exactly
My twin sister and I have been going here since we moved to Houston. By far my favorite African restaurant. The food is exactly what I remember from Ghana! The owners are very friendly as well✨✨definitely would recommend this place!!
Amazing and friendly service
Delicious food. Amazing and friendly service! And an excellent place for Ghanaian and other African dishes. This place is family owned and you can clearly perceive their delight when you're excited by your meal. I ordered waakye (rice & peas) with fried plantains and goat meat stew. That was absolutely delicious!
food is delicious
Been eating at this establishment for about 7 plus years. The food is always fresh and this the only place i can come and buy stew with white meat only. They're always very friendly. This place is a vibe. The food is delicious. I never had any bad experience. It's a 10/10 every time, I recommend.
Attributes:
Unpretentious eatery offering goat meat soup, fish stew & other West African specialties.
Contact