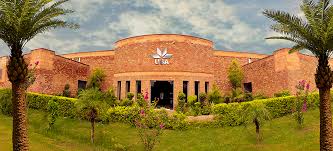 3 out of 5 stars (based on 3 reviews)
entrepreneurship and innovation
Their centre for entrepreneurship and innovation is going to change the way students will learn. Studying in this university has been a great experience. Learned a lot of things that have benefited me.
university !!!fraud
The worst university !!!fraud. They have the worst architecture department have no membership from pcatp and haven't registered their students with hec … playing with the future of the students … i left this university because of the worst teachers and poor management… wasted my time and money …. If you want to save your time and don't want to waste money then don't get in this university!!!!Because they will lie to your face about everything…. Be aware!!!
universities in Pakistan
University of South Asia is one of the best private universities in Pakistan . I always had a great experience being a student, got to learn more than just academics. Definitely recommend it.
The University of South Asia is a private university located in Lahore, Pakistan. Offering a range of undergraduate and graduate programs across various fields of study, the university prides itself on its modern facilities and student-centric approach to education. It also has a diverse student body and a vibrant campus culture.
Contact