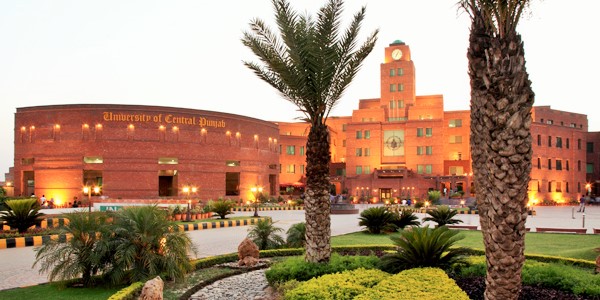 University of Central Punjab
4 out of 5 stars (based on 4 reviews)
Good management
Good environment, May educationally active society as it seems, Good management, cleanliness but they need to plant some trees 🌳, fees are Very high, even cannot afford by a middle class family, they provide scholarship but only for high marks students not for the poor, over all its a Good institute to be referred.
comfortable and modern
The rooms are extremely comfortable and modern classrooms. Students from high or middle class are typically reside in the campus. Excellent environment for students. The Faculty is however equipped with tiny wood cabins. The cafeteria is of good quality and seating arrangement. The building is constructed of traditional red bricks. The campus is located near bus stops.
BS programs
A good university of all BS programs but location of this university is very close to road…
I see roads jam with car's when evening classes start
owesome
I'm the student of UCP. It's a good university and highly ranked private university. It's scholarship criteria is so good that make it different and better from other private universities. It has a well equipped labs. It's building structure is so good. The staff is so nice and polite. Faculty is so nice . They give good studies and comfortable class rooms for studies. They have library which is so owesome…the best part for me in the university. There are very facilities for the students . In short, it is a excellent private university but if u can take addmission in government universities so they are more preferable than private. But if u r looking for private sector universities then it is the best.
The University of Central Punjab (UCP) is a private university located in Lahore, Pakistan. Established in 1999, UCP offers undergraduate, graduate, and postgraduate programs in a range of fields, including business, engineering, law, and social sciences. The university prides itself on providing a high-quality education and a supportive learning environment.
Contact