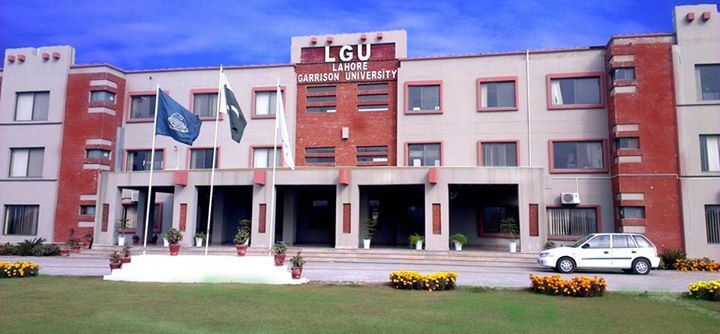 Lahore Garrison University.
4.4 out of 5 stars (based on 5 reviews)
teachers are very kind
I am doing my Bs chemistry from this University and it is having one of the finest laboratory i have ever seen.
All teachers are very kind to students and help us in every possible way.
So in short i just love being a part of this University.😇
visited Lahore Garrison
i visited Lahore Garrison university. It is situated in phase-6, block C, Defence. Lahore.
One of my friend studying there. I asked about the study environment in university. He was satisfied with the environment of the university.
Best for CS
best it or cs universities in Pakistan is a army university garrison
Extremely professional institute, providing great education value and putting a lot of effort in covering all areas of educational sectors, to help people learn and attain knowledge at affordable rate Pakistan no 1 university.
progressive institute
Lahore Garrison University is really progressive institute in Lahore for Information And technology research,and learning. And 4400 more Graduates are now passing out.
educational campuse
Lahore Garrison University is one of the recently developed educational campuses in DHA Lahore. This institute features newly developed infrastructure facilities and is focusing on providing quality education through purpose built campus. One of the advantages the institute offers is easy access being located in prime location of DHA phase 6. The institute offers undergraduate as well as postgraduate programs.
Lahore Garrison University (LGU) is a public sector university located in Lahore, Pakistan. It offers undergraduate and graduate programs in various disciplines such as engineering, management sciences, computer science, and social sciences. The university is known for its modern facilities, research-oriented approach, and emphasis on community service.
Contact