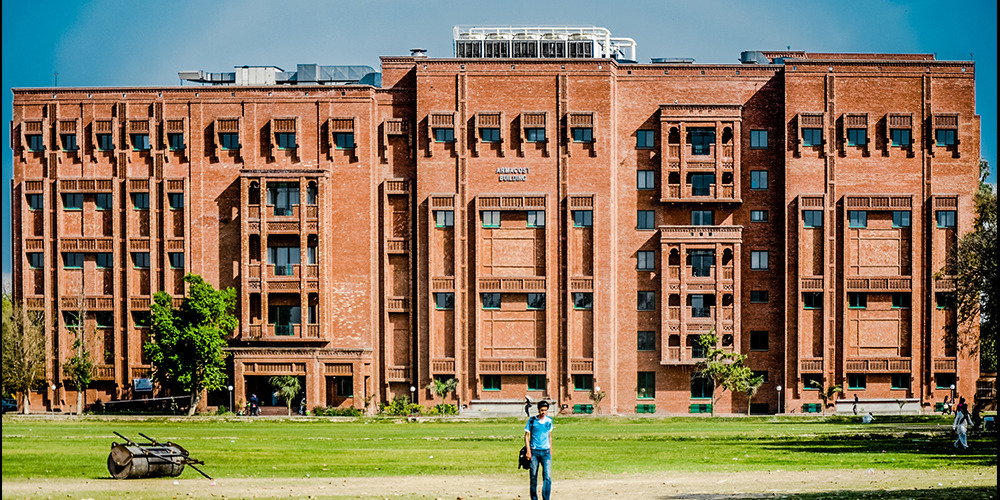 Forman Christian College (A Chartered University)
4.8 out of 5 stars (based on 5 reviews)
It's campus is very beautiful
I've spent my life's 3 years at this place. I've cleared my intermediate from here as well and now I'm studying in its university side. This is the best place for personality grooming and for education also. It's campus is very beautiful.
University is exceptional
University is exceptional, I agree. Will the funding ever go to the intermediate department!?
preservation of higher values
Forman Christian College University Lahore is one of the premier institutions in South Asia. With over 125 years of commitment to research and education, the university provides a safe and nurturing environment for students to thrive. Excellent research facilities, clean and green campus, a competitive curriculum and dedicated faculty mean Forman Christian College continues to take strides in providing a high quality education experience for its students. Committed to the preservation of higher values, it continues to provide excellent educational facilities so that graduates are equipped with knowledge required for market demands.
They environment here is very nice 👍
It's a good experience of being formanite here in fcc. They environment here is very nice 👍 the staff is very polite .Every kind of facility that we need in our college life is provided here …
I am a Formanite as well
I am a Formanite as well, and after a while I went there for my son's admission for FSC,
I was surprised to see the huge changes made in there, new camps and faculties are established, environment was as it was in 1995.
Loved this college and wants my child's too study from here.
Forman Christian College (FCC) is a prestigious liberal arts college located in Lahore, Pakistan. Founded in 1864 by Presbyterian missionaries, FCC offers undergraduate and graduate programs in various fields, including business, humanities, social sciences, and natural sciences. The college emphasizes critical thinking, diversity, and community engagement.
Contact