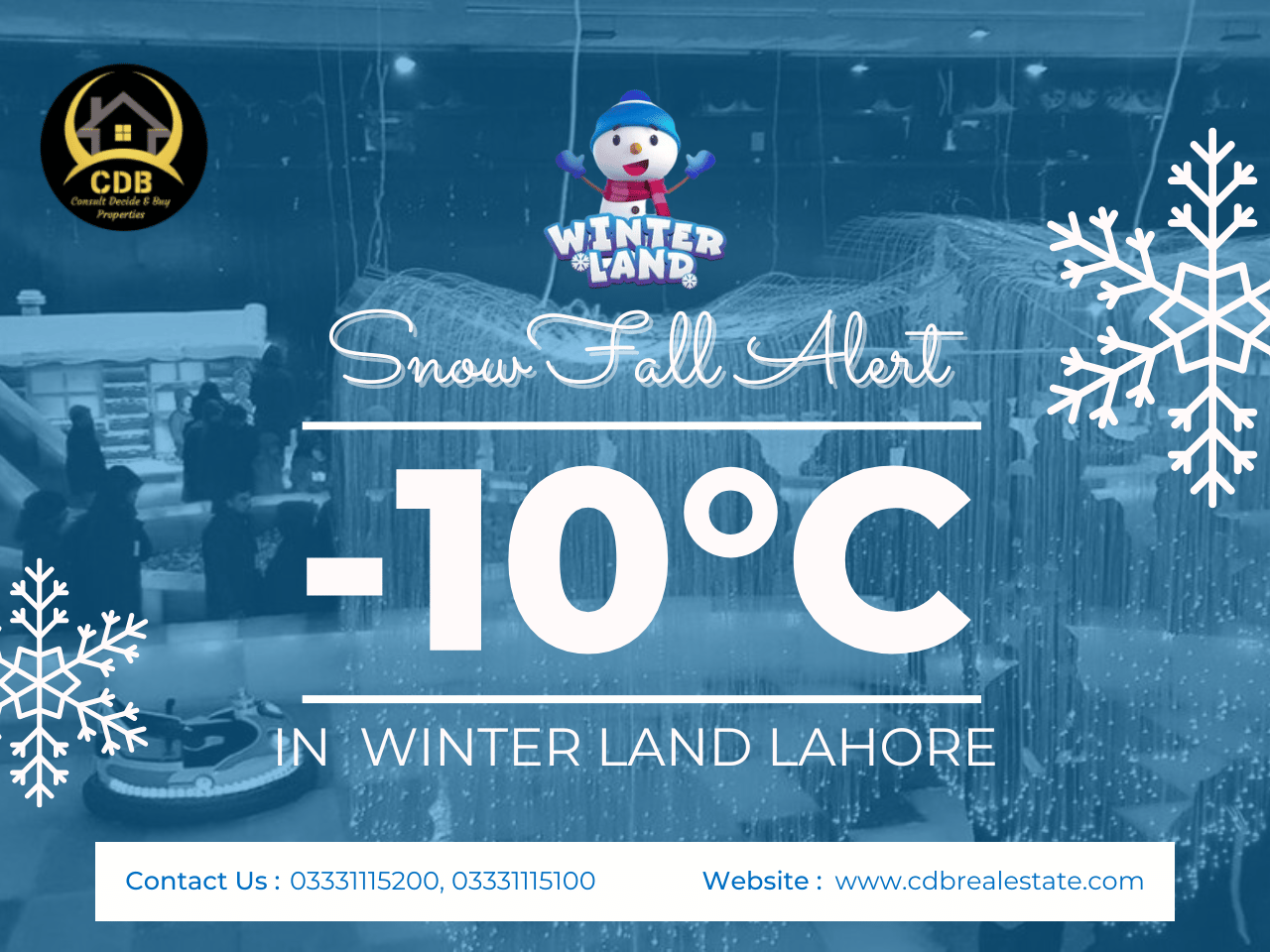 4.8 out of 5 stars (based on 4 reviews)
#LahoreMainBaraf
"#LahoreMainBaraf was a mesmerizing sight! The city transformed into a winter wonderland, with snow. The joy and excitement in the air were truly unforgetable with Winterland. ❄️🌨️"
Jackets and Gloves
Excellent one time experience for the family…kids enjoyed every bit of 60mins slot. Jackets and Gloves were provided at the venue, you just need to make sure to reached atleast before 20mins of your slot so that you would not missed a single minute of it.
"Awesome"
One word "Awesome" if you really want to try how does it feel in cold places like Canada, Russia, this is a must visit place, where u can enjoy -10°C. Winterland does provide jackets and gloves to keep yourself warm, but still it's really really cold. Slides, snowfall area, and ice cycling are some major fun activities. In one area, there r different comic characters dummies are placed like batman, hulk, superman and in another area there area artificial animals are placed. Ticket price is 1500. Kids under age 2 are free. One hour slot is provided against one ticket. But due to cold ❄️ 🥶 I came out before completing fun time of one hour.
Great place
Great place for kids and teens. It was a wonderful experience. Ticket is for 1500/- but they are offering discount package for Group if people. They provide us with jackets and gloves. Make sure you do not carry bags or big purses. They even have cafeteria, which I didn't try. Restroom were clean. I would suggest to add few more activities for kids so they can avail ther time enjoying different types of ride.
Winter Land Lahore is a magical winter-themed amusement park located in Lahore, Pakistan. It offers a delightful experience with ice skating rinks, snow play areas, thrilling rides, enchanting decorations, and delicious winter treats. Visitors of all ages can immerse themselves in the joy and beauty of the winter season.
Ticket Price :
Standard Ticket : 1500
Premium Ticket : 2500
Services
Numerous Rides
Snowfall
Ice hockey
Ice slides
Sculpture
Contact